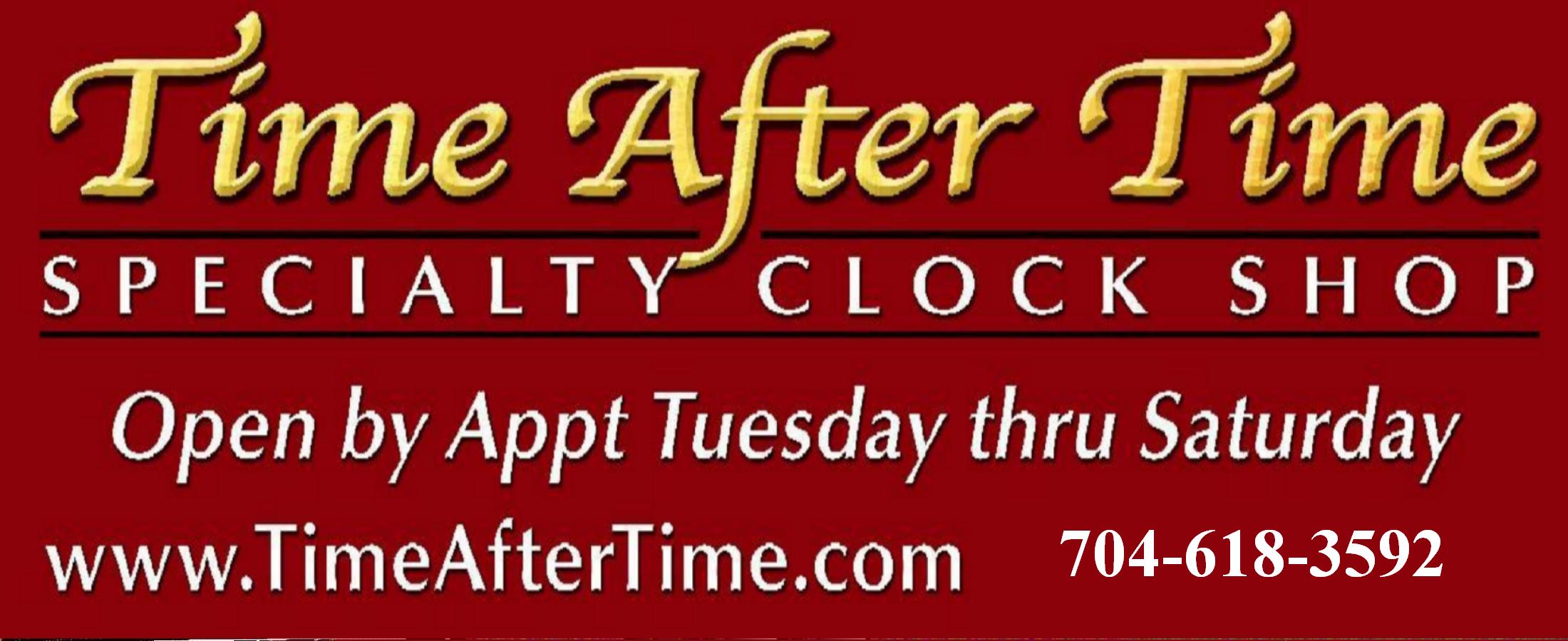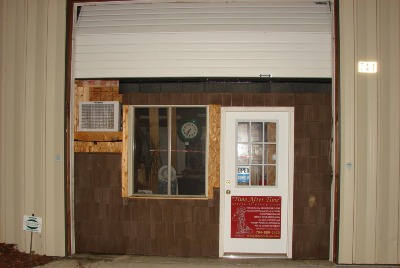 "Time After Time" Specialty CLOCK SHOP

741 Zimmer Road

Indian Land, SC. 29707

Certified Horologist since 1982:
Bob Piotrowski, NAWCC # 0078057

704-618-3592 <--- CALLING and / or TEXTING directly is THE FASTEST and BEST ways to reach Bob

(And Yes! I you can indeed send a picture or two of your clock directly to my android smart phone)


Regarding Email ... please realize, upfront, that email is a much slower way to communicate with me ... so only email if I request that you do so ... I will then give you my email address ... Thank you for understanding




WE ARE A FULL SERVICE CLOCK SHOP, A "SPECIALTY" CLOCK SHOP

WE ARE OPEN EXCLUSIVELY BY APPOINTMENT ... Tuesdays through Saturdays.

We do REPAIRS, RESTORATIONS, SERVICE and SALES of most Pendulum-Type Mechanical Clocks...from the NEW to the OLD...from the MID Price Range to the EXQUISITELY HIGH-END Price Range.

(So Sorry...we do NOT do Battery-Operated Clocks)


FREE ESTIMATES are given for Mechanical Clocks brought into the SHOP!

YES! We DO make HOUSECALLS!!
(HOUSECALLS made practically ANYWHERE in the U.S.A., ...yes, really, pretty much ANYWHERE...see "Time-Zones" and just ask!)


WALL CLOCKS...MANTLE CLOCKS...SHELF CLOCKS...FLOOR CLOCKS...GRANDFATHER CLOCKS ...TALL CASE CLOCKS...CUCKOO CLOCKS...ANTIQUE CLOCKS...HEIRLOOM CLOCKS...MUSEUM QUALITY TIME-PIECES
WE ARE HOROLOGICAL EXPERTS FOR MOST ALL MECHANICAL PENDULUM-TYPE CLOCKS!

As of 2016, 34 YEARS and RUNNING as a FACTORY AUTHORIZED SERVICE CENTER FOR:

HOWARD MILLER CLOCK COMPANY
RIDGEWAY CLOCK COMPANY
AUTHORIZED SERVICE CENTER also for what was FORMERLY KNOWN AS:

SETH THOMAS
PEARL
HAMILTON
ELGIN
DOLD CUCKOO CLOCKS
And several OTHERS...just to name a few...some of which are NOW currently OUT-OF-BUSINESS.




VOTED Charlotte, NC's...BEST CLOCK SHOP...according to:


Proven track record with an ALL-AROUND "A" RATING and receiving THEIR very own "SUPER-SERVICE-AWARD" CERTIFICATE for 2006 and 2007 and 2008 !!
TELEPHONE is THE BEST way to communicate.

So PLEASE CALL or TEXT 704-618-3592 to ask questions AND to schedule an appointment.



We are most happy to help you with practically any of your HOROLOGICAL needs!

QUOTE:

"If your Clock TICKS but doesn't TOCK, bring it to Bob and he'll fix your Clock !"
Thank You!